Interim Town Manager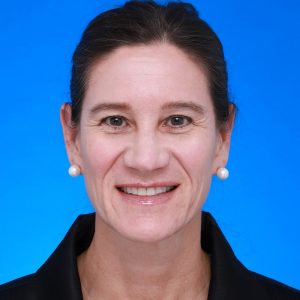 The Town of Millinocket's Interim Town Manager is Dr. Annette Padilla. Dr. Padilla is originally from California and has been a resident of Millinocket for two years. As your neighbor, she is here to support the citizens, town council, and staff to strengthen our operations, policy, finances, and internal and external relations. She has developed a very extensive and diverse professional background in management, leadership, public relations, and policy over the past 20 years.
• Earned a bachelor's degree in health science and a master's degree in public health (health promotion) from San Diego State University.
• Worked in California county government and with non-profits, neighborhood groups, cities, the state, and the U.S. federal departments (Dept. of Education, Justice, Labor, Administrative of Native Americans, Indian Health, Corporation for National and Community Service, etc. where she reviewed grants).
• Earned a PhD in public policy, administration, non-profit leadership, and management while doing research in strategic planning for county government after working with rural and small counties in California as a trainer, provider of technical assistance, and a researcher in public health (prevention of alcohol, tobacco, and other drug problems).
• Earned a Scientist MBA (Master of Business Administration; certified in project management, negotiation, consulting, industry, and trained as a CEO.
• Worked with city managers, elected officials, police (local, state, and federal police agencies to prevent drug problems with communities of color, youth, and those that were high risk).
• Helped address blight and nuisances with code enforcement, and planning commissions (in assessment, ordinance development, codes, etc.)
• Worked with lawyers and lobbyists as a grassroots organizer to support elderly and older adults in long-term care.
• Was engaged in community work to advance young people (teaching in universities, forming coalitions and advisory boards, a program for job training for a vocational school, and high school dropouts paired with counseling and a GED).
• Developed curriculum and trained professionals in cultural competency and has a great appreciation for diversity.
• Taught law and business while in the U.S., China, and Vietnam.
• For 10 years she taught business and English in the U.S. and overseas in China, Vietnam, South Korea, and Saudi Arabia, as well as serving in peer review for grant funding.
• Spent time working in investor relations, marketing, public relations, and media (print, electronic, and radio/TV).
• Annette's Mother lives in Michigan, her partner in Arizona, and her sister in California; she is a former bike racer (mountain biker and road racer).