Public Library
Visit the Millinocket Memorial Library!
Library Director: Matt DeLaney
matt@millinocketmemoriallibrary.org
(207) 723-7020
5 Maine Avenue
Millinocket, ME  04462
LIBRARY HOURS
Monday          10:00 am – 5:00 pm
Tuesday          12:00 pm – 7:00 pm
Wednesday     10:00 am – 5:00 pm
Thursday        10:00 am – 5:00 pm
Friday            10:00 am – 5:00 pm
Saturday        10:00 am – 1:00 pm
The mission of the Millinocket Memorial Library is to provide materials and services for community residents of all ages for personal enrichment, enjoyment, and educational needs. The library is dedicated to providing practical access to all forms of media and to encourage young children to develop an ongoing interest in reading and learning. The Millinocket Memorial Library is committed to supporting a lifelong enjoyment of reading and learning.
Newspapers are available and older newspapers are retained on microfilm. The library has a collection of audiobooks on CD, and we've recently updated our DVD collection to make available the most popular current films.
---
Millinocket Memorial Library Centennial Renovation Capital Campaign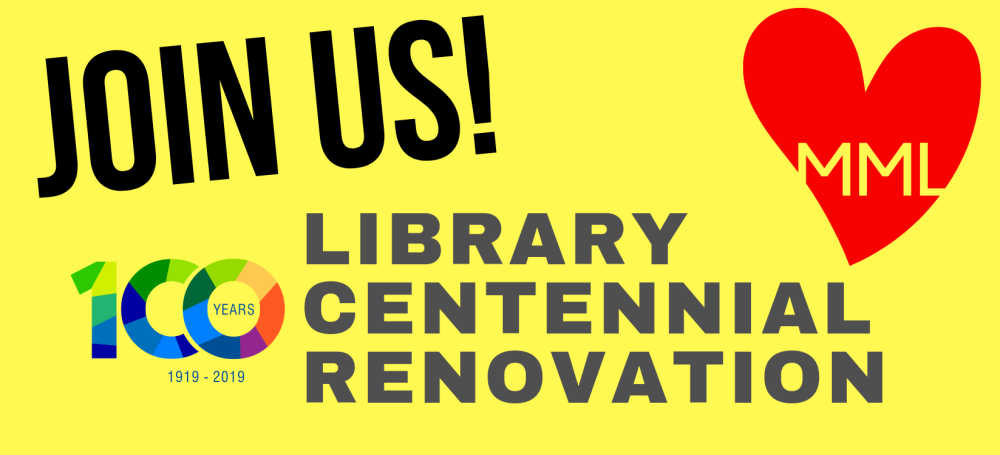 PPH Bill Nemitz- Town of Millinocket reinvents itself-and its Memorial Library
MML Future Library Project Brochure
The Library Centennial Renovation is a bold and visionary $1.25 million building renovation to revamp a mid-20th century building into a flexible, future-proof facility that will serve a wide variety of functions for our community.
This project began in 2017 when we were awarded a major grant from the Next Generation Foundation for the "Future Library Project", a project where we re-imagined the future of our library and our region. As we made plans for a new building, we began working with new partners – foundations, businesses, and individuals – and we have been humbled by the support that has been shown so far.Construction of the new building will begin Spring 2019, with expected completion at the end of 2019. As we celebrate our centennial year, this building renovation will transform the Millinocket Memorial Library into a state-of-the-art regional center of knowledge and discovery. Your donation to the campaign is an investment in the future of our region and our children. Please make yours today! To donate online or to learn more about this project please visit MML's Website.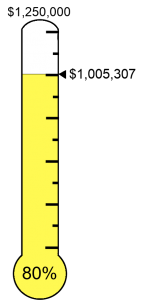 You can also support the campaign by:
Telling your friends, family, and neighbors about the project
Attending an Open House Info Session every Wednesday at 4:00pm at the Library
Exploring our website to learn more about our renovation plans, how to donate or make a pledge, and FAQs
Stopping by the library during our open hours
Becoming a member of the Friends of the Millinocket Memorial Library
Volunteering at the Library
---
Katahdin Gear Library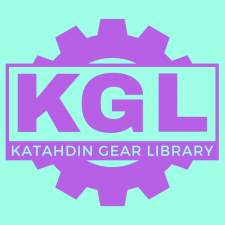 The Katahdin Gear Library is a branch of the Millinocket Memorial Library for members to borrow bikes, participate in fun and educational workshops, and borrow tools to fix their gear.
The KGL is located at 96 Penobscot Ave, Millinocket. Their hours of Operation are: Spring / Summer / Fall hours: Sat 9-12, Tues 3-6, Thur 3-6.
To learn more about the Katahdin Gear Library visit  MML Katahdin Gear Libary.
---
COMMUNITY EVENTS | MILLINOCKET MEMORIAL LIBRARY
Please join the library for the following upcoming events. Some events require advanced signup, so call us at (207)723-7020 if a program requires registration.
Intro to Computers – Every Tuesday at 9:30 am. Call the library to register.
Learn the basics of computers, including how to navigate the internet, send emails, use social media, and internet safety. Bring your own laptop or use one of ours. No experience required.
Millinocket Literary Society's Library Displays
The new schedule is pending and when available it will be provided by the Millinocket Literary Society.
---
MEMBERSHIP – LIBRARY CARDS
Library Membership is FREE for Maine residents or property owners. The card is valid for three (3) years.
Children residing in Millinocket can obtain a juvenile card, which a parent or guardian needs to sign. When children reach the age of 13, they can apply for an
adult card.
Non–residents may obtain a card for a fee of $20.00 per year.
To check-out materials, you must present a valid library card. All books, CD's, and
audios circulate for three (3) weeks. DVDs and magazines circulate for one (1) week. There is a limit on some items borrowed. See Library Policies.
---
CHILDREN PROGRAMS
The children's room maintains a collection for children and young adults from birth through grade six. The collection includes books, books on CDs and DVDs.
Preschool Story Time
Parent and Child Social Hour
Summer Story Time
Summer Reading Programs
National Children's Book Week
Preschool Story Time | Wednesdays at 10:00 am
A Preschool Story Time Program is held on Wednesdays at 10:00 am downstairs a
t the Millinocket Memorial Library Conference Room. This program is designed for preschool children accompanied by an adult.
Each week a group of theme-related stories are read aloud followed by a small craft project. The purpose of this program is to help children become acquainted with other children of their own age, help them become familiar with the library, and instill in them a love of books, reading, and listening to stories.
Parent & Child Social Hour – Friday at 10 am. No registration required.
This time is dedicated to parents and children spending quality time together and socializing. There will be toys and books for the kids to play with while you meet new friends.
Summer Story Time
Summer Story Time is held on Wednesday mornings at 10:00 am. Each week a group of theme-related stories will be read aloud followed by a small craft project. This program runs throughout the summer. Children of all ages are welcome.
Summer Reading Programs
The Summer Reading Program usually is a six-week program. Stay tuned for information concerning the theme for our upcoming Summer Reading Program.
National Children's Book Week
The National Children's Book Week is April 12th to the 18th.
GEOGRAPHY | GEOLOGY FOR KIDS 
An in-depth online geography textbook written for kids. Learn about the world around you. Geography is
the study of the Earth as it exists today, focusing on the surface, the atmosphere, the oceans, as well as the distribution of plants, animals, and people.
Also available is an in-depth online geology textbook written for kids. Learn about the world beneath you. Geology is the study of the Earth's surface and substructure. Geologists look at the processes that form terrain, and the processes that destroy terrain.
NATIONAL GEOGRAPHIC KIDS
Visit our website and learn, play games, watch videos, learn about animals and places, and get fun facts on the National Geographic for Kids website.
Why Should I Ask My Parents To Sign Me Up For National Geographic Kids?
National Geographic Kids website is your go-to place to have fun learning about animals, science, and nature through cool facts, funny videos, awesome games and more! By registering, you (and your parents) will have your own private area where you can personalize your time with National Geographic Kids. Pretty soon you'll be able to choose your own avatars and themes, and earn badges for completing challenges on the site and there will be fresh new games, pictures and videos added all the time.
For more information and specifics, please call the Millinocket Memorial Library at (207) 723-7020 or come in and visit us.
For more information about the Millinocket Memorial Library please visit http://millinocketmemoriallibrary.org/
Millinocket Memorial Library is very grateful for appropriate gifts to its collection. Monetary gifts are also welcome; the library has a gifts and donation account for the purchase of books and other library materials.