School System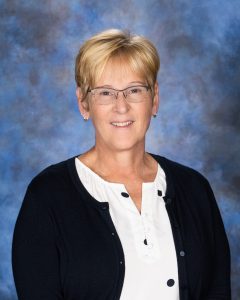 Superintendent of Schools: Dr. Shelley Lane
Telephone: (207) 723-6400
slane@millinocketschools.org
School Board Members
---
Granite Street School Pre-K-5
191 Granite Street
Millinocket, Maine 04462
(207) 723-6425 phone
(207) 447-6597 fax
millinocket@millinocketschools.org
Granite Street School has about 250 students. Their mission is to provide a solid academic foundation for lifelong learning. The students have a rigorous core curriculum of literacy, math, science, and social studies. Granite Street students get to visit the school library once a week, and the library holds book fairs twice a year. They also have an author visit once a year. Students have music class at least once a week. Every year they perform a school-wide Holiday concert. 4th and 5th graders are encouraged to join the school chorus. Also, 4th and 5th graders learn to play the recorder. 5th-grade students can participate in the Granite Street Elementary Band. Each class has PE twice a week. Adaptive PE is available as well. They do indoor and outdoor activities and are taught teamwork and good sportsmanship. Art class is held once a week per classroom, students are taught a variety of skills and techniques as well as the history and foundations of art. Every year the students have a book illustration contest and their art is displayed at the Bangor Mall Art Show. Students take weekly computer lab classes, and laptop sign-outs are available. Teachers have smartboard technology in their classrooms. Students also have an opportunity to join the math club. Granite Street School has something for everyone.
Stearns Junior and Senior High 6-12
199 State Street
Millinocket, Maine04462
(207)723-6430
(207)723-6437-fax
Stearns Junior and Senior High School has highly qualified teachers who are committed to their students' academic success. In addition to traditional classroom courses, the school offers Advanced Placement (AP) courses through AP4ME, as well as, Early College Classes for free up to 2 per semester. Juniors and seniors can take online college courses through the University of Maine Orono and Fort Kent. Stearns offers Spanish and French for foreign language classes. Many Stearns students participate in the Region III program. Region III is located in Lincoln and provides courses in Automotive Technology, Building Trades, Business Management, Culinary Arts, Firefighter/EMT, Health Services CNA, Health Services MAS, Health Services RMA, Media Productions, Public Safety and Welding. Stearns also has an international student program. It gives international students the chance to go to high school in the US and get a competitive edge on the US college admission process. Stearns offers an American School Experience Program, (ASE) which is a short-term affordable program for students who can't otherwise afford the long-term program. For more information about our International Student Programs please email  international@millinocketschools.org. Stearns also has one of the nicest auditoriums in the state. It seats 408 people. The Visual and Performing Arts department is consistently one of the best in Maine. The Stearns Minutemen compete in football and field hockey in the fall, basketball in the winter and baseball and softball in the spring. The gymnasium seats 1800 people. For more information on our schools, please visit http://www.millinocketschools.org/
Katahdin Higher Education Center
1 Dirigo Drive
East Millinocket, ME 04430
Tel: (207) 746-5741
Toll-Free 1-800-498-8200
Fax: (207)746-9389
Website: www.learn.maine.edu/east_millinocket/
In addition to our K-12 schools, we also have Katahdin Higher Education Center. In 1987 the school was formed as a partnership between Eastern Maine Community College and the University of Maine system. The center provides access to college courses for Certificate, Bachelor and Master's degree programs. There are more than 30 full degree and certificate programs to choose from. The center offers over 500 courses; in-house, online through ITV or video conferencing. The center is a great place to earn your degree without having to travel.